Regular price
Sale price
$2,500.00
Unit price
per
Sale
Sold out
*Qualifying SWIF loan clients should have received a code for use at checkout to cover the full cost of this program.
If you're a startup or entrepreneurial company, great marketing is pivotal to your success. But great marketing starts with you - your vision, your goals, your dream. Join our startup bootcamp and get clear about where you're headed and what kind of strategies it will take to get there. We use a custom-designed process built on over 30 years of marketing experience and a passion for collaboration. 
We'll pair you with up to 5 other entrepreneurs or companies. This collaborative format is the magic that makes it this bootcamp unlike anything else out there. The diversity of industry, life experience, and business knowledge in the room leads to great conversations and provides valuable outside perspectives.
Take-aways:
-Deep understanding of your "why"
-Clarity about the customer problem you are solving
-Three-year business roadmap
-Understanding how brands are built and used to create a customer experience
-Understanding of your brand values & brand promise
-Clarity about your best and worst customers
-Customized branding and marketing strategy ideas
-Professional insight and collaborative feedback
Schedule:
-Day One: 4-hour online collaborative session - join from anywhere
-Day Two: Full-day in-person collaborative session
View full details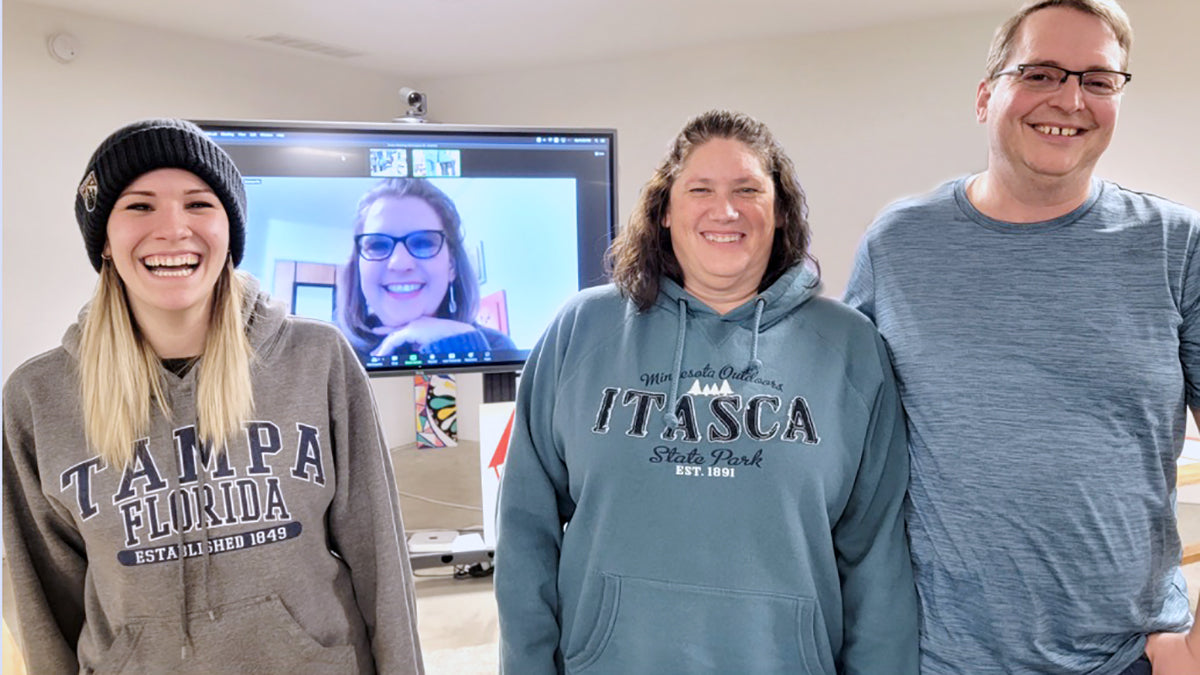 people like us do things like this
After years of facilitating these programs, one thing has become very clear. We are doing this for you - entrepreneurs and small business owners from small communities in the rural Midwest.
You see, we get it. Our team is made up of people just like you - veteran entrepreneurs who live in small communities they care deeply about. We have experienced the unique joy and satisfaction of serving our customers and our communities in meaningful ways by operating a small business that solves problems, creates jobs and helps our small towns thrive.
At the marketing un/academy, people like us do things like this.
testimonials
Andrea Markworth, Find Your Focus Counseling, Hutchinson, MN

"Startup Bootcamp exceeded my expectations of what I was going to learn. I thought I was going to go in to learn about traditional marketing practices, but  really the program was focusing on the foundation of our business. Once we have that foundation it can be applied to all of the other things." 

Kayla Adams & Laura Wolfram, Korppi Coffee, Sartell, MN

"Before Bootcamp, we were stuck in the mud in the details of opening. It felt like everything just took from us, we doubted if we were cut out for this because it felt like we had to sacrifice who we were. Going through Startup Bootcamp, taking the time to talk about our passion and what we want to create, it refueled us."

Darryl Robinson & Beth Nelson, Crow River Comprehensive Hitting, Lester Prairie, MN

"We were floored by our experience at Startup Bootcamp. The intensive agenda works and we really enjoyed connecting to the other entrepreneurs."

Jennifer Griebel, Well Suite, Marshall, MN

"I really enjoyed Startup  bootcamp! It helped me understand my 'why-how-what', and I am working on using it in my marketing. I found the experience helpful because my business is hard to explain, I felt like I was talking in circles.  This weekend helped me clear my brain and focus on our vision"