our community
Over the past 7 years, our team has worked with over 120 entrepreneurs and small business owners in greater Minnesota. These incredible people are bravely taking chances on their dreams and giving back to their communities in powerful ways. They run what appear to be typical businesses... coffee shops, bakeries, consulting firms, retail stores, salons, restaurants... but are really agents for change. And we need these rebel entrepreneurs and changemakers now, more than ever. 
Here's to you!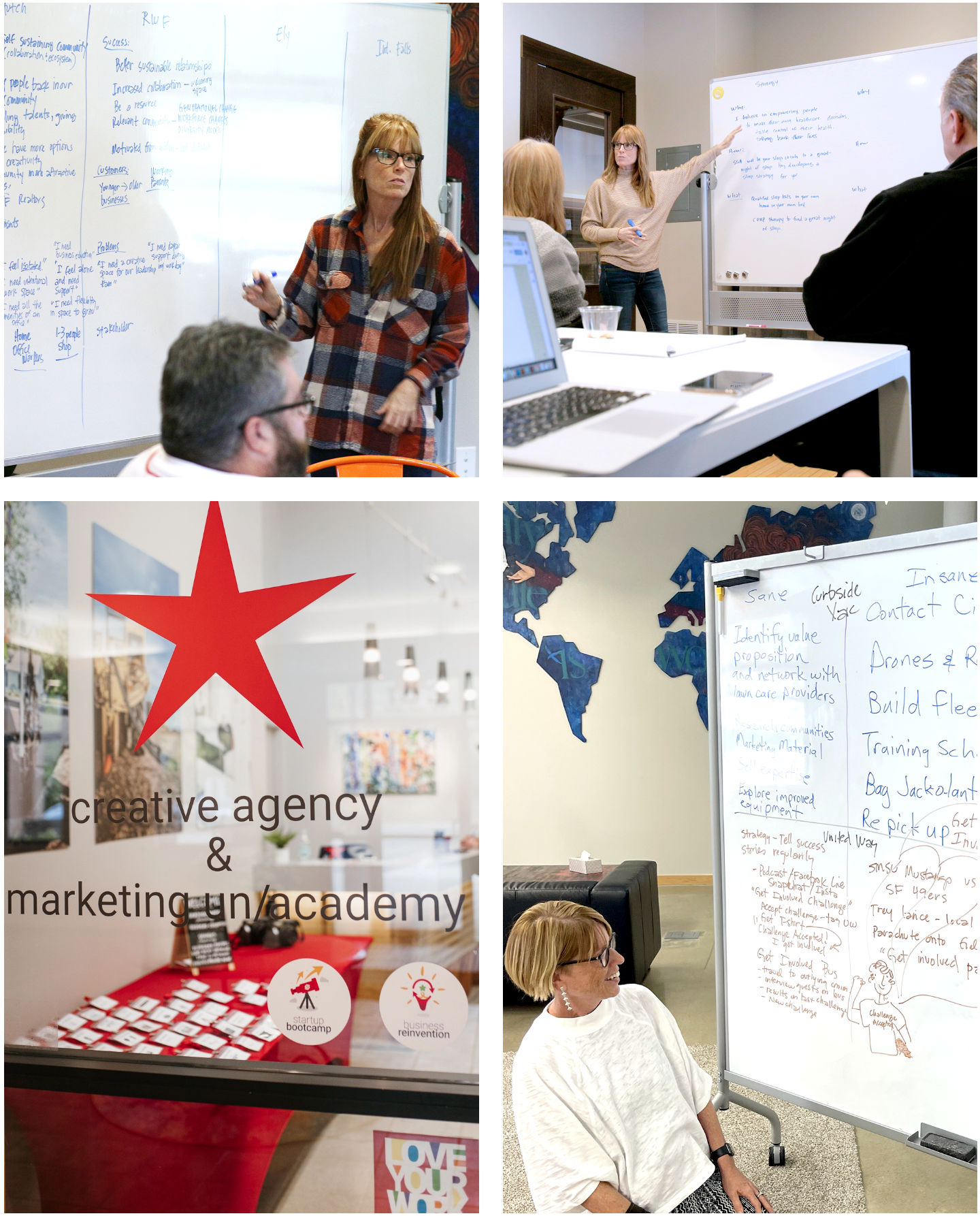 origin story
The marketing un/academy was founded by Betsy Bonnema, the owner of redstar, a creative agency with a thirty-year history serving clients in the Midwest. In 2016, she began helping entrepreneurs with their marketing using a completely unique, collaborative process she called "startup bootcamp."
When COVID hit, Betsy faced the challenges of the pandemic head-on by creating a another program called "business reinvention." It was designed to help small businesses work together to re-engineer their business models, brands and marketing strategies to be successful in our changing world. Since 2016, over 120 businesses have completed one of these programs.
have questions? contact us!